Why Use
Cut-Rate Tree Service
Chattanooga's Affordable Tree Service
Tree work is dangerous, leave it to the pros
Professional and courteous tree experts
Chattanooga
Tree Service
Experts in:
Tree Removal

Tree Trimming

Tree Pruning

Stump Grinding
Chattanooga Tree Removal Service
We provide the expert tree services you are seeking. From 24 hour emergency tree services to tree trimming we can satisfy all of your Tree care needs. Safety and professionalism are our number one goal.
Taking care of your trees and the exterior appearance on your property is a an important part of home ownership. Our Chattanooga Tree Care professionals are here to make tree maintenance easy for you. We have a friendly group of expert tree care professionals that are highly skilled and experienced in: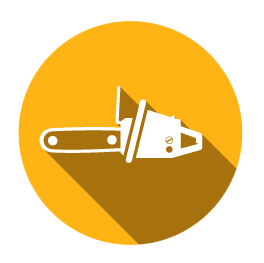 No job is too big for Cut-Rate Tree Service! Call us today to for a free estimate.
Call Today! (423) 260-1238
Cut-Rate Tree Service: An Affordable Chattanooga Tree Company
We offer professional and affordable Chattanooga tree services. We have the experience to diagnose, trim and enhance your trees to optimize ther health. We are not just another Chattanooga tree trimming service, we look at the overall health of your trees and make sure that they are all healthy and not spreading disease to all of your other trees, grass, and landscaping. We provide removal of dead trees or dead branches. We provide stump removal and stump grinding services. We truly are an all-in-one tree maintenance provider. If you want a courteous, professional tree service company in Chattanooga, you want Cut-Rate Tree Service.
Why Choose our Chattanooga Tree Removal Service?
Did you know that each type of tree has a proper time of year to be pruned and trimmed. Our professional tree experts prune or trim your trees based on creating the optimal health of your trees. Pruning in the wrong season can stunt a tree's growth and leave them acceptable to disease and infection from insects, which can lead to dead trees. Proper maintenance and pruning your trees will many times save you money in the long run versus the additional costs associated with removing a dead tree or removing an infected tree in order to avoid the spread of disease to your other plants and trees. Our tree experts keep an eye at the overall condition of all of your trees, only making suggestions that are beneficial for the livelihood of your entire tree and landscape of your home.
This is why it is essential to hire a qualified, trained professional specialist such as Cut-Rate Tree Service.
Chattanooga's Affordable Tree Service
24 hour Emergency Tree Services & Emergency Tree Removal
We work with your Insurance company
We offer Storm Cleanup Services and Tornado Cleanup Services in Chattanooga
Professional Stump Grinding
Brush Clean Up and Tree Removal
Call the only tree service in Chattanooga, who is dedicated in maintaining the health and beauty of your trees. Cut-Rate Tree Service customizes each tree and each project.
If for any reason you need 24 hour tree removal or emergency tree services , please call (423) 260-1238. We are available 24 hours a day, 7 days a week.
For more an estimate in the Chattanooga area, click here.